Maybe the most powerful band in hungary. Good guys, good songs. This stuff is brand new as well. They just arrived from their european tour and now, here is the new lp. Emotional lyrics, fast melodies and some youth crust.
I woke up next to their naked drummer after a great night last year, haha. How? I dunno'.
Released by Kids Like Us Records:
http://www.myspace.com/klurecords
BUY IT!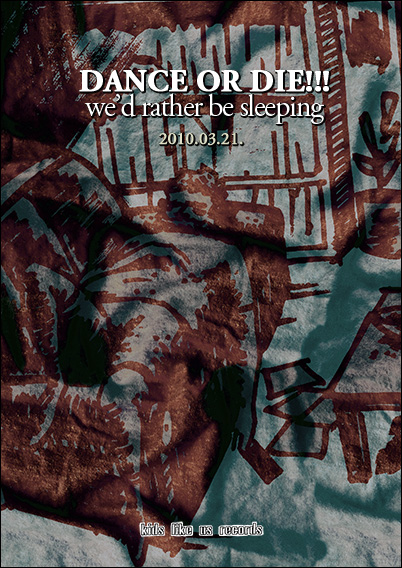 Dance or Die!!! myspace:
http://www.myspace.com/cschc
tracklist:
01 - Intro (chaos set me free)
02 - Back to normal
03 - Inkább alszom
04 - I'm a hick
05 - Tánc
06 - Not guilty of nauseating
07 - I don't want my pills today
08 - Törés
09 - A múlt gyermeke
10 - Megemlékezés magamról
11 - Az önámítás kémiája
DOWNLOAD
:
http://www.mediafire.com/file/jmzt2wjdyqv/dance_or_die-wed_rather_be_sleeping-2010.zip