Norms is a brand new, four-piece band from Budapest. They play psycho noisy hardcore while they transform themselves into astral-bodies. But they're lovely people anyway. To be serious, probably this is the best thing what came out from the place called "defekt hq" which is our common practice place in the suburbs of the dark and cold Budapest. This is a nice place for punks. It's easy to be a punk in California but the real deal is Budapest. This is what I feel when I listen to punk records on the trams and metros in the city and this is what I felt this morning while I listened to this record on the way to my workplace. I'm glad that this band is formed, it wasn't easy (oh, I mean quick), but finally they are here and play that type of hardcore/punk what I missed a long time ago here and they do it well. That simply and noisy hardcore I mentioned before. It's especially a good thing in Hungary where the hardcore mainly interpreted as chemically pure new school moshy riffing and tough tattooed youth crew with elitist attitude. Now, here are some dudes playing real hardcore harder and angrier that all of those bands.
Of course I can't miss to mention the singer, Viktor's first band called
Something Against You
(which broke up in 2009). He wrote that maybe this band will be his "comeback", however he has had bands since S.A.Y.
Ninpulators
was great too, but yes, maybe this is it! The band also has common members with my 2012-favourite hungarian band,
Piss Crystals
.
Also need to mention that the singer and the guitarist guy are living together in a little flat.
They have a fanzine out
, and also they host the best sleepover blackout parties.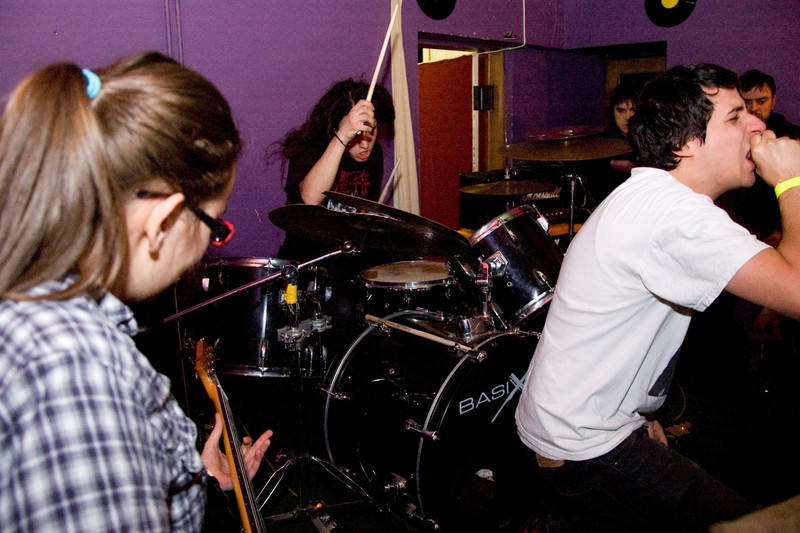 LISTEN/DOWNLOAD:
http://normsbp.bandcamp.com/
WEB:
http://www.facebook.com/normsbp
Buda